Johannesburg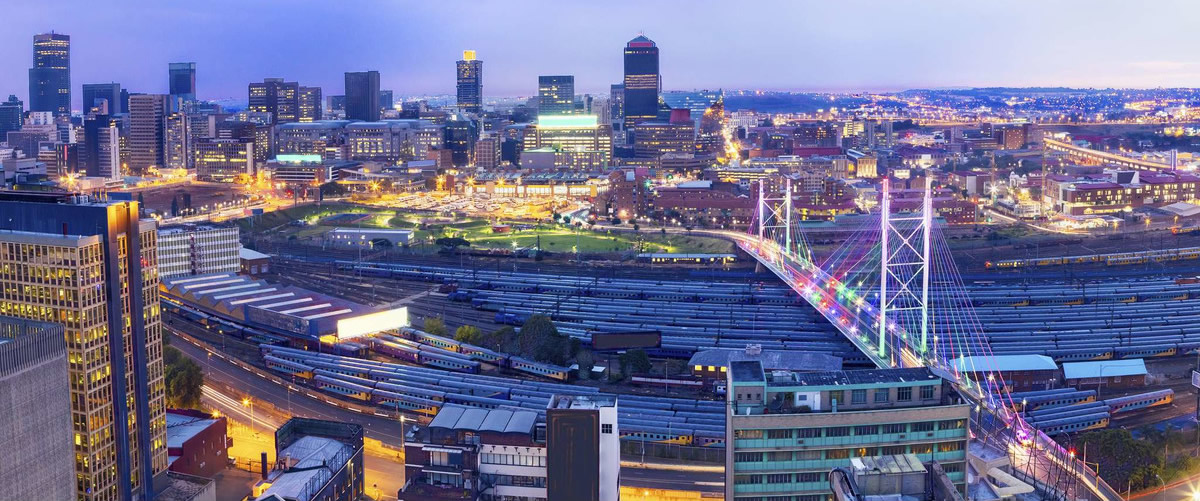 Johannesburg, South Africa's biggest city and capital of Gauteng province, began as a 19th-century gold-mining settlement. Its sprawling Soweto Township was once home to Nelson Mandela and Desmond Tutu. Mandela's former residence is now the Mandela House museum. Other Soweto museums that recount the struggle to end segregation include the somber Apartheid Museum and Constitution Hill, a former prison complex. Johannesburg in South Africa is the second largest city in Africa, in 2016 there were approx 5 million people living in the City of Johannesburg. Joburg, or Jozi as some prefer to call it, offers visitors an experience as unique and diverse as the city itself. Whether you are on business, in search of a cultural encounter, an adrenaline rush or simply want to relax and unwind for a few days, the city of Johannesburg has everything you're looking for and more!
About Johannesburg
Johannesburg
The climate in Johannesburg and on the Highveld is pleasant throughout the year.  Please click on the link www.weatherhq.co.za/johannesburg to view the weather forecasts.
ZAR
The South African currency is the Rand (ZAR). The rate of exchange against international currencies is variable. Foreign delegates are advised to check the daily published rates, or click here http://www.oanda.com/converter/classic to use a currency converter.
11 Official Languages
South Africa has 11 official languages. English, however, is the first language and is spoken throughout the country.
South Africa
While vigilance and common sense will ensure a trouble-free and enjoyable stay in South Africa, it is advisable to take the following precautions: do not leave luggage, mobile phones or valuables unattended; use the safety deposit boxes provided by most hotels; do not carry large amounts of cash, and keep cash, credit cards and identification documents in a secure place on your person.
Emergency
If you're travelling to Gauteng, make sure to save these general telephone numbers to your mobile device to ensure you're prepared in the case of an emergency.
Any emergency (from a mobile phone): 112
Ambulance: 10177
Netcare 911 (life-threatening emergencies): 082911
Fire: 10177
Police Flying Squad: 10111
General contact details
Automobile Association (roadside assistance): +27 (0)11 799 1000
Johannesburg Central Metropolitan Police: +27 (0)11 375 5911
National Tourism Information Centre (24 hours): +27 (0)83 123 2345 
OR Tambo International Airport: +27 (0)11 921 6262
OR Tambo International Airport – Arrivals and Departures: +27 (0)86 727 7888
Directory inquiries
Local numbers: 1023
International numbers: 10903

What to do in Johannesburg?
For more information please visit the website at https://visit.joburg